At Longford Car Parts, we stock and supply a vast range of car parts to suit every car and light commercial vehicle on Irish roads today.
While we have a large range of everyday items in stock such as filters, oil, steering and suspension parts, brake discs and brake pads, clutches, shock absorbers and timing belt kits, we also stock an extensive range of products that would normally be referred to as "dealer only". Some of these items include intercooler and turbo hose pipes, boost pressure sensors, engine oil sumps, blower motors, coolant reservoir bottles, ignition switches and camshafts.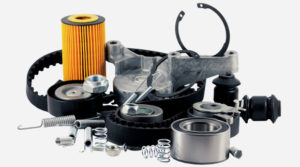 We are proud to say that we are known as independent experts in stocking and supplying parts from the Volkswagen Group of cars which consists primarily of Volkswagen, Skoda, Seat and Audi. We source these parts direct from top quality German manufacturers to ensure we can supply these parts at the most competitive prices to our loyal customer base.
At Longford Car Parts, we stock and supply all of the leading brands in the automotive aftermarket. While we cater for the pricing needs of all our customers, we strongly believe in supplying the top quality brands at the most competitive prices. Many of these brands such as Brembo, Gates, Bosch and Pierburg are O.E (original equipment) brands which means that they manufacture the parts for the vehicle manufacturer when the car is being built new. However the cost savings when compared to the manufacturer dealer prices can be significant without compromising on quality.
Call or e-mail us today for a competitive quote.