At Longford Car Parts we stock three of the leading brands of hand tools on the market, Teng Tools, Sealey and Laser Tools.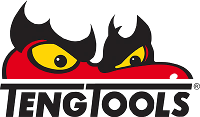 With over 2,200 tools in their catalogue, you will always have the right tool for the job with Teng Tools. Whether you are a tradesman or diy enthusiast, we understand that getting good quality tools at a reasonable price can sometimes be difficult. With this in mind, at Longford Car Parts we stock a large range of Teng Tools at the most competitive prices. In addition to this, with Teng Tools seasonal offer sheets you are guaranteed to save money on the most popular tools. Call in store to view our large range of stock and our latest offers.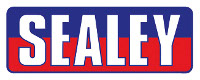 Sealey are one of the leading suppliers of tools and equipment in Europe with over 8,000 products in their entire range. Sealey provide products that cover a vast range of different applications in Garage & Workshop, Agricultural, Engineering, Vehicle Service Tools and Bodyshop. At Longford Car Parts we have an extensive selection of Sealey products in stock covering many of these applications. If there is a product you require that we don't currently stock, we can order this item for next day delivery if ordered before 3pm any working day. It is this excellent service that makes us your one stop shop for Sealey Tools and equipment.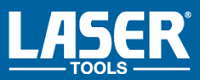 Longford Car Parts are also agents for Laser Hand Tools. Laser Tools have an extensive catalogue of tools covering all popular applications, but where Laser really excels is through their range of Automotive Specialist Tools. Some jobs such as setting the correct engine timing or the removal of certain suspension bushes are near to impossible without the right tools for the job. In response to this demand Laser have a full catalogue of vehicle specific tools covering most makes and models in both petrol and diesel engines. Laser is also to the forefront when it comes to introducing new tools to the market to meet the demands of the next generation of vehicles. At Longford Car Parts we stock a large quantity of Laser Tools to meet the demand of our skilled customer base.
Call in store to view our large range of stock and our latest offers.